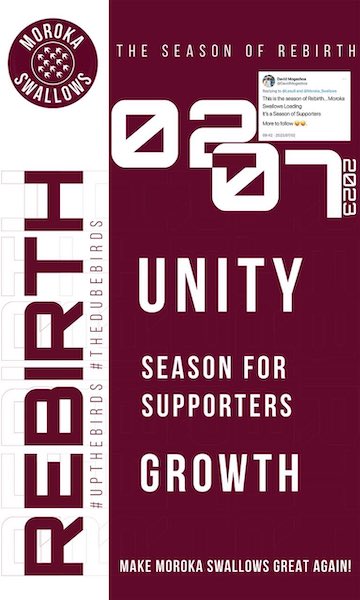 The fabled Moroka Swallows have been revived after an eight-year hiatus, marking the return of the "sleeping giants" to the South African football scene. Swallows FC, which had experienced its fair share of struggles since its relegation from the top flight in the 2014/2015 season, has been renamed Moroka Swallows. The return of the historic name signals a resurgence under the leadership of Panyaza Lesufi and Chairman David Mogashoa.
The iconic moniker of Moroka Swallows had not graced the Premier Soccer League (PSL) for nearly eight years. Despite the team's initial intentions to make a swift return to the top tier, financial burdens had impeded their progress. The club's initial relegation from the top flight was quickly followed by a second from the National First Division (NFD), culminating in the team's liquidation.
The subsequent rebirth of the club as Swallows FC came about through the acquisition of Maccabi's National First Division status. However, a FIFA ban, resulting from the failure to pay former players Obren Cuckovic and Vladimir Mandic, barred the immediate return of the 'old' name.
The revival of the Moroka Swallows name is not merely a rebranding but signifies a triumph over the challenges that had previously engulfed the club. It is a signal of a renewed commitment to restoring the club to its former glory and providing a new chapter for its passionate fan base to rally behind. The phoenix has truly risen from the ashes, and we eagerly anticipate the new journey of Moroka Swallows in the football arena.